Happy Friday... I'm sewing tomorrow!
Just like everyone else I struggle to find time for myself to create and sew.
So I took matters into my own hands and declared Saturday as...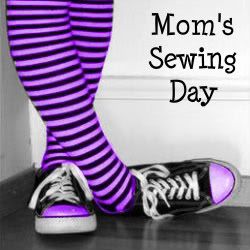 You need to check out Dana over at MADE... her blog is amazing!!!
I started sewing a year ago and found MADE as I was desperately searching the blog world for sewing help.
She has eye candy photos, brilliant ideas, unique recipes and fun holiday crafts.
Without her detailed tutorials, tips, emails and sewing patterns I would have returned my sewing machine a long time ago. If you're looking for a project this weekend, head over to MADE.
First, I have a rodent to deal with.
A squirrel getting a drinking from our birdbath.
I was very upset to find half of our raised beds disturbed by pesky little rodents... SQUIRRELS!
Squirrels spend most of the day eating, digging and gnawing their way through your garden, bird feeders and sometimes they can even get in your house. 
So out came... the black pepper.
Black pepper ready be to sprinkled in the raised beds.
I don't use any chemicals on our yard. I'm scared of using them incorrectly and personally I like the challenge of finding creative ways to control pests and grow great food without chemicals.

SO FAR NO MORE SQUIRRELS DIGGING!
I'll have to re-pepper in a couple of days or add a little cayenne, Hot and Spicy Spray.
I think that will do it and our seeds will be able to grow safely.
If that doesn't work I could just let our dog out to chase the squirrels away.
I'll keep you posted.
Before I started digging up the yard I read a lot books, asked questions and did my research.
I discovered many other great techniques for growing and tending to our garden with ease - while being kind to the earth in Ellen Sandbeck's books.
Ellen Sandbeck has been my author of choice for humor and great organic gardening and cleaning tips. 
Check out her books at your local library or at Amazon.
Her books are witty and whimsical and I recommend them to anyone looking for a easy and fun organic gardening book.